Welcome to Smalley Elementary School News!
Our Smalley Elementary School students and staff  are bound to make you smile! We regularly publish news highlighting their stories and accomplishments here. Check back often for updates!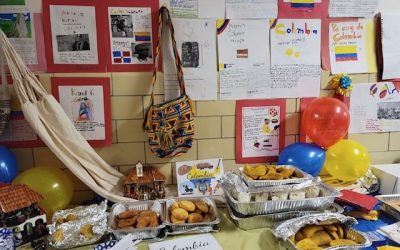 When Ms. Maria Cadavid, World Language Teacher at Smalley Elementary School, first joined Bound Brook in 2017 and learned of the diversity in the community, she was determined to hold an event where everyone could celebrate each other's heritage.   After several...
Somerset Cty Resource Fair 10.6.23
Dear Parents/Caregivers, Please see the attached letter and information from the school counseling department. Thank you.   Estimados padres y guardianes,   Por favor consulte la carta adjunta y la información del departamento de consejería escolar.    Gracias. ...
The Hidden in Plain Sight presentation with DEA detective Tim McMahon will take place on November 1 at 6:30-8. This will conclude Red Ribbon Week. Detective McMahon will present about substance abuse issues to parents and community members. All are invited! HIDDEN IN...
Make Bound Brook a better place! Register to help clean up the community. See the flyer for details & to register!
The Bound Brook School District would like to remind parents about our free/reduced-price meal program. If your child received free or reduced price meals during the 2022-2023 school year, this status will only carry over until September 30, 2023, OR until a new...
For Smalley Elementary School, please see below to view the suggested supply list for the 2023-24 school year: Smalley Elementary School Supply List 2023-24